Discover more about a few of
my cruise line partners below


Click on the logos to explore their
complete cruise collections


Click on the videos below the logos for
a short introduction to the brands

River Cruises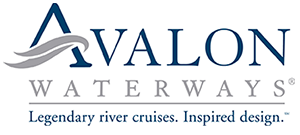 Looking for something different from the Shore Excursions offered by the Cruise Lines?

ShoreTrips is a very reputable company that offers private and some shared shore excursions for the most popular Ocean Cruise Ports. You can browse the excursions offered on your cruise right here.
Travel Style Options - Cruises
Arrow Discovery Travel has close relationships with all the cruise lines and can help you determine which cruise line, style and itinerary is the best fit for you and your travel style.  The following offers general information on the different types of River Cruises. Ocean Cruises and Specialty Cruises are also popular with vacationers and part of the fastest growing segments of the travel industry.


River Cruises – under 200 guest capacity
The fastest growing segment of the cruise industry, River Cruising is popular with fans of Ocean Cruises Escorted Tours and independent travel as they combine the best of all styles. This is the most relaxing way to visit the interior of one or many countries. Just unpack once and enjoy the magnificent scenery as you sail on calm waters through history. Along the way visit castles, abbeys, wineries, fairy tale villages and experience local culture and cuisine.
River Cruises are offered in the USA, Europe, Russia, SE Asia, China, Africa and on the Amazon in South America. In addition to the standard European river cruise ships rivers which accommodate 140-198 guests, luxury barges and specialty ships are also available for smaller rivers and exotic locations. River Cruises often start in one city or country and end in another, offering the perfect opportunity to add a few days before and after your cruise to discover the treasures of two additional regions.
| | |
| --- | --- |
| | |
| Duro River Valley, Portugal | Durnstein, Austria |
The most popular itineraries, dates and cabin types can sell out over a year in advance, so plan accordingly. River Cruises are in high demand because:
There are many Itineraries and countries to choose from.


You will settle in to the comfort of your moving boutique hotel, enjoy fine cuisine and local entertainment on board.


River Cruise Itineraries are generally between 7-36 days long, most are 7 Nights.


Ships often dock in the middle of town; you can walk right off the ship and start your sightseeing.


You can easily explore the historic cities that developed along major rivers.


In most cases the fare includes at least one shore excursion per day, optional excursions are available.


Ships often overnight in the most popular cities, allowing you to stay longer and/or go into town after dinner.


Almost all lines serve complementary wine and beer with dinner
Some lines carry bicycles for guests to use in port.
| | |
| --- | --- |
| | |
| AmaLotus, Mekong River - AMA Waterways | River Tosca, Egypt - Uniworld |
In addition to couples and single travelers, river cruising is a great venue for groups of adults who like to travel together or share a passion of a particular activity or region. Most lines offer several themed sailings each season for those with an interest in a more in-depth exploration of the wine, beer, food or music of an area. With 60-99 staterooms on most ships, river cruises are popular as charters for organizations and companies who want to provide a unique experience for their members or employees.
While river cruises are geared for adults, a few lines have special family voyages for kids 8 and up on select dates. Coming in July 2016, AMA Waterways is partnering with Adventures by Disney to offer select sailings on the Danube during July and August and two holiday sailings in December.
In the USA, the cruise lines sailing rivers, coastal areas and the Great Lakes include American Cruise Lines, American Steamboat Company, Pearl Seas Cruises and Blount Small Ship Adventures.
River Cruise lines that sail in Europe, Russia, Asia and Africa, that primarily cater to the American market and English speaking guests are AMA Waterways, Avalon Waterways, Tauck, Uniworld and Viking. In the last few years several European brands have redesigned their programs on a few ships to appeal to the American market and offer a range from budget to luxury cruising. These include, A-Rosa, Emerald, Scenic and Croisi Europe.

| | |
| --- | --- |
| | |
| AmaCello in Regensburg, Germany | Salzburg, Austria |
There are also many river cruise lines based in Europe that cater to the European customer, where English is not the preferred language and the cuisine and overall style and atmosphere is more appealing to locals than Americans.
Each line offers some features unique to their brand and appeal to a particular demographic. All lines have introduced new ships in each of the last few years to keep up with the growing demand for this travel style, resulting in a very young fleet of over 150 ships in Europe alone!
In order to differentiate their ships, the river cruise lines are coming up with innovative ship and stateroom designs on their newest ships. The fare on a river cruise is more inclusive than a typical ocean cruise, including most excursions and often beer and wine with dinner and sometimes lunch. The more luxury river cruise lines include all standard alcoholic beverages, more included excursions and gratuities. It is important to understand the differences between the lines' ambiance, demographics, ship amenities, guest count, stateroom size and what all is included in the price to be able to make a fair price comparison between river cruise lines.
| | | |
| --- | --- | --- |
| | | |
| Avalon Panorama Suite | AMA Twin Balcony Stateroom | Avalon Vista Observation Lounge |
| | | |
| --- | --- | --- |
| | | |
| SS Maria Theresa Lounge, Uniworld | Sample French Balcony Stateroom | Sun Deck, River Beatrice, Uniworld |
Be Aware – River levels will rise and fall with weather conditions. In the majority of cases, river cruise itineraries proceed as scheduled. However, if the river is too low, there is a risk that the ship may run aground. If too high, the ships can't fit under bridges or the rivers are flowing to fast to navigate safely and itineraries must be changed. The common solution is to dock in a safe harbor and continue the sightseeing itineraries via motor coach for a few days. In some cases, when a cruise line has similar ships both above and below the problem area, they will switch passengers and continue with a slight delay. All of the cruise lines terms and conditions specify that there may be itinerary changes.

Arrow Discovery Travel is a River Cruise specialist and can help you determine which river cruise itinerary and cruise line is right for you. Contact us today!
| | | |
| --- | --- | --- |
| | | |
| | Queen of the Mississippi, American Cruise Lines | Balcony Stateroom Cat AAL, Queen of the Mississippi |
---