Discover more about a few of
my cruise line partners below


Click on the logos to explore their
complete cruise collections


Click on the videos below the logos for
a short introduction to the brands
Ocean Cruises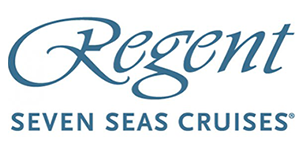 Looking for something different from the Shore Excursions offered by the Cruise Lines?

ShoreTrips is a very reputable company that offers private and some shared shore excursions for the most popular Ocean Cruise Ports. You can browse the excursions offered on your cruise right here.

Travel Style Options - Cruises
Arrow Discovery Travel has close relationships with all the cruise lines and can help you determine which cruise line, style and itinerary is the best fit for you and your travel style.  The following offers general information on the different types of Ocean Cruises. River Cruises and Specialty Cruises are also popular with vacationers and part of the fastest growing segments of the travel industry.
Ocean Cruises
An Ocean Cruise is an ideal way to see many destinations spread over a very wide geographic area.  Most cruise ships these days are literally traveling resorts; on board they offer many and various activities, entertainment and dining options with a high level of service and style.  While you might not have as much time to spend in each area as you would if you were land based, it is the most relaxing way of moving from one iconic destination to another.  Itineraries have recently been expanded to cover the entire world and some even overnight in port.
How do I choose which cruise line?
Choosing the right cruise line can be overwhelming.  There are dozens of cruise lines, each catering to a particular market and each with its own unique ambiance and specialties.
Arrow Discovery Travel knows the finer details of each line and can help you choose the best option for your particular cruise vacation.
Today the lines have been somewhat blurred between brands and categories, as most of the larger, mainstream ships offer standard staterooms as well as luxurious suites and services such as a concierge or butler service.  Some cruise lines have a variety of sized ships in their fleet. While not every cruise line is mentioned and some lines cross categories, there are some general categories of cruise line to consider:
Large ships – 1500-5400+ guest capacity

• Designed to appeal to the widest range of guests of all ages, from honeymooners to families to large groups. These lines are family friendly and have "kids clubs" for different age groups with trained counselors offering fun activities to keep the kids busy with their peers, allowing parents to have a little quality time as a couple. There are adult only areas on most ships where you can relax and enjoy some solitude.

• Offer a very wide range of accommodations, service level and price.

• Many choices of activities, entertainment, amenities and dining options.

• Good choice for a multi-generational family groups and organizations or groups whose members have diverse interests.


Contemporary/Mainstream Lines – Moderately priced, large ships with wide appeal. Very good standard of service and quality
Royal Caribbean, NCL, Carnival, Princess, MSC, Costa

Premium Lines – More upscale, increased focus on refined service, fine dining and more space
Celebrity, Holland America, Disney, Cunard

Luxury Lines – For those who demand the finest quality in all respects, personalized service, excellent cuisine and lush amenities both on board and on shore. Crystal Cruises
| | | |
| --- | --- | --- |
| | | |
| Oasis of the Seas, RCCL | Oasis of the Seas, RCCL | Celebrity Reflection in Santorini |
Smaller ships – 250 - 1200 guest capacity
Generally smaller ships that primarily cater to adults, offer many, but fewer, activities and venues than the large ships, depending on ship size. Smaller ships are able to visit more unique ports of call, offer a wide range of itineraries and sometimes spend the night in port. As there are fewer ships in the fleets, many itineraries are only offered once or a few times in a season.

There may not be a casino or big production shows for entertainment but these ships usually offer a spa and exercise facility. Often there will be one main theater featuring a small production, band, soloist or entertainer and another main bar/lounge. The smaller the ship, the fewer the public amenities, but the more intimate the experience.


Premium/Deluxe - High levels of service and cuisine, some amenities included, good value early booking promotions. Oceania, Azamara.


Luxury - Outstanding levels of service and cuisine; A growing number of luxury lines offer all-inclusive fares, which may include gratuities, shore excursions and alcohol; some offer free airfare and pre and post cruise hotel stays. When you factor in the luxury experience and all the extras, these are a good value for those looking for the ultimate first class vacation. Regent Seven Seas, Seabourn, Silver Sea, Paul Gauguin.

Azamara Quest
| | |
| --- | --- |
| | |
| Oceania Marina | Dining Room |
---